Filter Bubble NFT
2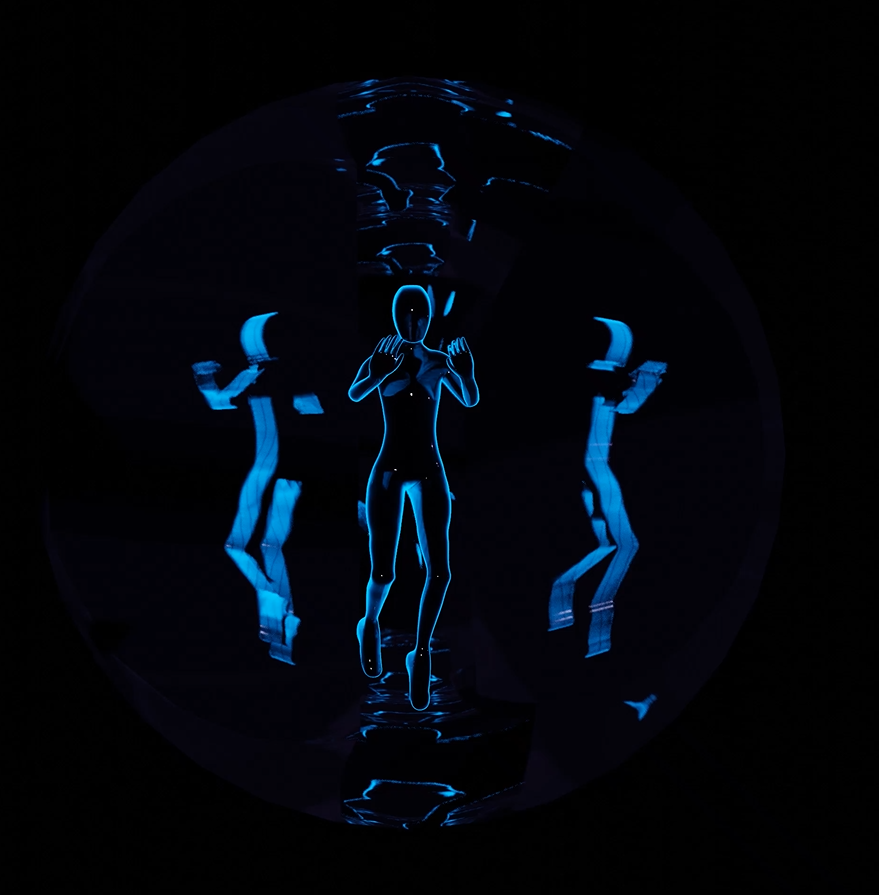 Artist: Luis Fernando Cruz Pérez
3D animation (mp4, 6")
2021

He is a digital artist who´s studying a Bachelor's degree in Digital Art in Toluca, Mexico. His work stems from his interest in the internet and his social impact, mainly in social networks and the dynamics they generate.

In his work, he explores the digital materiality of 3D objects in terms of the possibility of looking at all their faces, as well as placing them in physical space through augmented reality.
Filter Bubble NFT
Updated at 2022-01-01 17:03:20 UTC
Latest lots
Title
Start price
Current bid
Start time
Ends at
Filter Bubble


Completed

5 BNB




≈ 1 853 BUSD


Auction
2022-02-11 05:58:53 UTC
4 months ago
2022-02-14 05:57:56 UTC
4 months ago
Filter Bubble


Completed

25 BNB




≈ 11 850 BUSD


Fixed price
2022-01-10 20:42:48 UTC
5 months ago
2022-01-13 20:41:25 UTC
5 months ago
Filter Bubble


Completed

25 BNB


Fixed price
2021-11-10 18:29:37 UTC
7 months ago
2021-11-13 18:28:16 UTC
7 months ago
Filter Bubble


Completed

25 BNB


Fixed price
2021-11-06 19:18:28 UTC
7 months ago
2021-11-09 19:17:57 UTC
7 months ago
Filter Bubble


Completed

20 BNB


Fixed price
2021-10-20 13:48:37 UTC
8 months ago
2021-10-23 13:47:50 UTC
8 months ago
Filter Bubble


Completed

15 BNB


Fixed price
2021-10-16 13:24:53 UTC
8 months ago
2021-10-19 13:24:22 UTC
8 months ago
Filter Bubble


Completed

10 BNB


Auction
2021-10-11 12:53:28 UTC
8 months ago
2021-10-14 12:52:54 UTC
8 months ago
Filter Bubble


Completed

2 BNB


Auction
2021-10-10 18:44:04 UTC
8 months ago
2021-10-13 18:43:15 UTC
8 months ago
Filter Bubble


Completed

3 BNB


Auction
2021-10-03 23:12:27 UTC
8 months ago
2021-10-06 23:11:48 UTC
8 months ago
Filter Bubble


Completed

3 BNB


Auction
2021-09-15 18:40:50 UTC
9 months ago
2021-09-18 18:40:07 UTC
9 months ago
Show all