Landscap-e: a view of a mountain rage with mountain range in the background NFT
0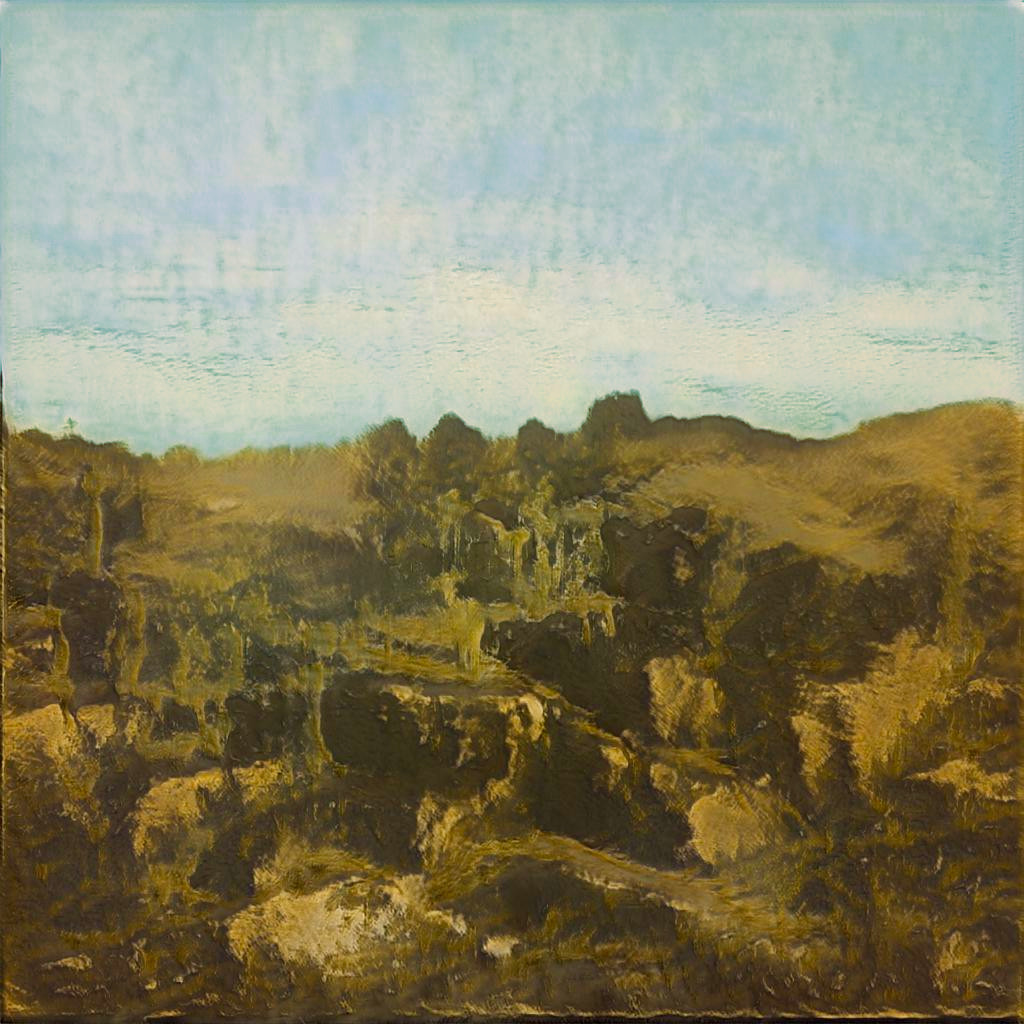 Artist: Heliodoro Santos
Piece and title generated by trained neural models and painting from the XVIII and XIX century.
(JPG, 1024x1024).

He's an artist and researcher who develops his work from a poetic approach in the critical use of information, society, internet and audiovisual media. Helio has been a beneficiary of the Young Creators program of FONCA in the area of New Technologies and PAPIAM of the Multimedia Center of CENART.
Landscap-e: a view of a mountain rage with mountain range in the background NFT
Updated at 2022-01-20 03:21:40 UTC
Dimension

0.22 Mb (1024 x 1024)
Latest events
Listed by artcrypted

2022-02-01 20:15:39 UTC

artcrypted
Listed by artcrypted

2022-01-11 18:03:17 UTC

artcrypted
Listed by artcrypted

2021-12-15 19:15:05 UTC

artcrypted
Listed by artcrypted

2021-08-30 14:40:48 UTC

artcrypted
Listed by artcrypted

2021-08-10 17:48:35 UTC

artcrypted
Listed by ArtCryptedGallery

2021-08-02 17:14:38 UTC

artcrypted
Listed by ArtCryptedGallery

2021-07-26 14:35:12 UTC

artcrypted
Listed by ArtCryptedGallery

2021-07-20 21:59:27 UTC

artcrypted
Listed by ArtCrypted

2021-07-13 17:17:04 UTC

artcrypted
Listed by ArtCrypted

2021-06-24 16:33:59 UTC

artcrypted